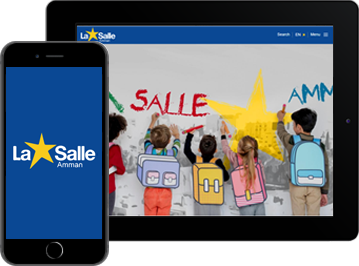 College de la Salle Frere was founded in 1950 to empower its students to be lifelong learners who respect diversity and are open-minded global citizens while remaining deeply rooted in heritage by equipping them with 21st-century skills, in collaboration with students, teachers, parents, and the community.
Website: https://www.lasalleamman.com/
What We Did 
Complete Chain initiated Collage de la salle project by assessing their business needs, identifying the solution, and developing a goal-oriented plan. The site value along with multiple resources was analyzed and restructured to architect a new site with prominent user-experience.
The new website layout and information architecture were constructed from the research to clearly organize the collage's information to its various targeted audiences. The development team built a fully scalable site with SEO enhancements to increase search indexing and visibility to search engines.
 Services Implemented for the website
We accomplished the following services:
•     Research & Analysis
•     Content Support & Strategy
•     Visual Web & Responsive Design
•     Search Engine Optimization (SEO)
•     Web Design Extension & Guideline
•     Social & Multimedia Integration
•     Hosting Infrastructure Setup
•     Maintenance & On-going Support
•     Security Assurance
•     Monitoring