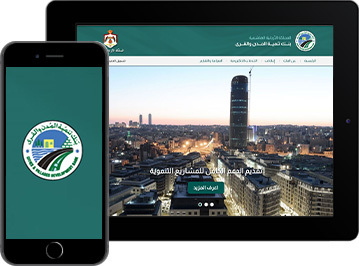 Cities and Villages Development Bank is an official public institution with an independent, administrative, and financial legal personality. It was established in 1979, and it is responsible for providing the required long term funding for the establishment of service and production projects that are implemented by local councils in the Kingdom, managing and guarantying loans that these councils make with any other agency aiming to provide basic services to local communities, as well as assisting local authorities in determining the priorities of their production projects in light of their economic feasibility.
Website will be launched soon.....
What We Did 
Complete Chain was selected as a long-standing company in web development solutions to analyze and serve the bank's expectations in its financial aims.
CVDB and Complete Chain determined a framework to meet the needs of each audience member regardless of their types along with the needs of their team. After conducting a research, a new website layout and information architecture were built to clearly organize the bank's information to its various targeted audiences. The new architecture was also tailored to attract individuals and clientele to increase conversion rates. The development team built a fully scalable site with SEO enhancements to increase search indexing and visibility to search engines.
 
Services Implemented for the website
We accomplished the following services:
•     Research & Analysis
•     Content Support & Strategy
•     Visual Web & Responsive Design
•     Search Engine Optimization (SEO)
•     Web Design Extension & Guideline
•     Social & Multimedia Integration
•     Hosting Infrastructure Setup
•     Maintenance & On-going Support
•     Security Assurance
•     Monitoring