Nabeel Qudah
Nabeel Qudah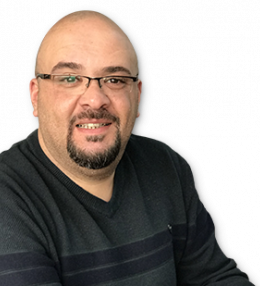 About
Creative UX/UI Designer who is unbound by rules and has great communication and presentation skills.
Information 
I'm a proud father of two wonderful girls, and a creative designer that takes every project personally as if it's my own, I believe this is the right way to make a design, to be emotionally involved and passionate about the outcomes, otherwise, the result would be another generic soulless template.
With long experience in graphic design, user interface design, web design, animation and other design fields, I take pride in delivering solid branding, outstanding visuals, great concepts and well-thought graphical advertising items for a greatly diverse clients from different business sizes, locations, and fields of work.
Featured Skills:
Web Design
Branding & Visual Identities
Digital & Printable Design (from social media posts and email-shots graphics, to printed catalogs, posters, brochures and billboards)
User Experience & User Interface - 2D Animation
Video Editing
Illustration (both digital and free-hand)
Education
Bachelor's Degree - Computer Science and information systems Philadelphia University, 2002