Amal Al Nasah
Amal Al Nasah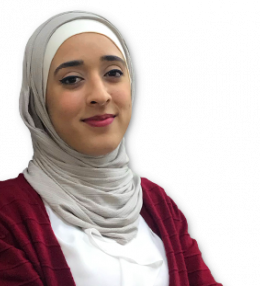 About
Motivated and Passionate Community Manager who is responsible for growing and engaging the audience for all our online and offline acquisition.
Information
I believe that the key to successful communications with clients is the ability to express one's self better through industry knowledge. During my time at the university, I studied languages as I was intrigued by the idea that there are different cultures could be discovered out there. This helped me throughout my career to be able to deal with people with different mentalities.
I deal with clients all day long and it helped me better understand people and their needs. I consider myself as a people person who jumps at the chance to help and converse with people I meet.
"I believe luck is preparation meeting opportunity" Oprah Winfrey
Education
Holding a bachelor's degree in French literature and languages from the University of Jordan